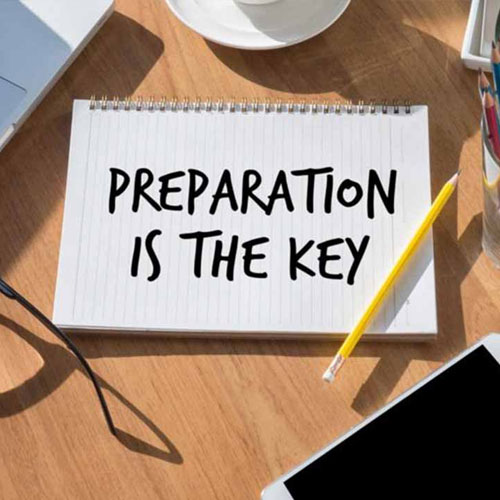 Perhaps you've had this experience:  you had an interview, you felt it went great, and then you were completely mystified when you weren't selected for the position.  What you might have missed is an understanding of what hiring managers are looking for in the selection process.  There are several steps involved in the preparation process, and addressing each step is critical to assure you truly will have a great interview and a stronger likelihood of being selected for your next career move.
Reading through a job posting, you think "I can do this job, just give me a chance."  Yet, your application and resume submission only generate a "thank you for applying" email response.  Hiring managers are looking for ability and suitability.  Nearly every Abel Recruiter can recall a candidate who had a strong desire and motivation for a position but didn't illustrate the skills and qualifications in their previous work history or training.(for more on resumes that lead to interviews, click here).
Step One:  Orientation Research
You know you have the skills to do the job based on the posting (I recommend that you keep the job post handy to refer to as you prepare for the interview.)  Beyond your ability, suitability means that you have an understanding of the industry, the terminology, how to do business, and why things need to be done the way they're done.  If this would be a new industry for you, do your research.  Go on LinkedIn and look up people who currently hold the role, read through their profile and posts.  Another good online resource is the Occupational Outlook Handbook to obtain detailed information about the role and the industry.  These are just two resources.  You'll find so much by exploring YouTube and following industry influencers.
Two important foundational thoughts to keep in mind as you prepare yourself for interviews:
Every role exists to solve a problem.
Every company wants to make money.
For recommendations on how to implement each of these actions, click here.
WILL YOUR RESUME WIN YOU THE INTERVIEW?
ALWAYS REMEMBER: The primary purpose of a successful resume is to win an interview.
Melissa Davis is the Information Technology Recruiter at Abel Personnel, as well as a successful Certified Professional Resume Writer. From her experience, it is important that you know exactly what a company is looking for. Put yourself in the employers' shoes and ask, "Who would make the perfect candidate?" Once you can answer that as best as possible, determine what it is about your background and who you are that makes you best suited for the job. Crafting an effective resume means convincing your potential employer that you are "just what the doctor ordered." This is the first C of the 5 C's of Resume Writing.
Prepare a convincing and clean resume that will put you in the best light possible. Be clear about the direction you wish to take and back up your statements with concise, clear, consistent facts about yourself.
The 5 C's of Resume Writing
Convincing
Concise
Clear
Consistent
Clean
BEST READ THIS BEFORE YOU WORK WITH A STAFFING FIRM!
You areconsidering applying for a job through one of the online job sites, and realize the posting is from Abel Personnel, a staffing firm. You hesitate, unsure of how Abel Personnel (and other staffing firms) can support your job search, and perhaps whether to consider a temp job. Below are the answers to many of the questions we regularly receive.
Q. What is the purpose of Abel Personnel?
A. Simply put:
You, a job seeker, are looking for work.
An employer, Abel's client, is looking for workers.
Abel Personnel is the link between both parties.
Q. What does Abel Personnel do for job seekers?
A. Abel does everything possible to match you, the job seeker, to the right job and get you started with the employer. We guide you through the application process (phone screening, interview with a recruiter, identify your employment goals and strengths, assessments, etc.) and if all goes well, you, the job seeker becomes an active Abel Personnel candidate, ready to be considered for any of the many positions Abel has open to fill.
What else does Abel Personnel do for their job seekers?
Provides guidance related to their career goals and ambitions (including transitioning to new career paths).
Offers resume assistance.
Suggests interview tips.
Places your resume in the hands of HR or the hiring manager, so no more wondering if your resume has been seen.
Acts as your advocate AND we have relationships with these employers. We help to explain your work history, employment goals or career ambitions, what makes you a strong fit, and any circumstances typically not addressed on a resume.
Advises those looking to transition into clerical/administrative roles from other industries/positions in their work history.
SIX ACTIONS TO FOSTER EMPLOYEE RETENTION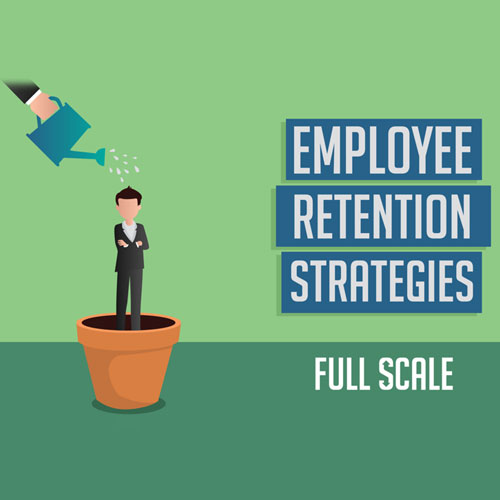 At Abel Personnel, we're accustomed to the unhappy tales of valued employees suddenly submitting a letter of resignation without any prior indication of dissatisfaction or interest in moving on. Replacing such employees can be an arduous, time consuming and costly task, beyond the process of posting the job, receiving resumes, arranging interviews, checking references and negotiating an offer. Even with Abel Personnel assigned the burden of most of those tasks, there is your time investment to address the morale dip when the news is shared, temporarily assigning job duties to others until a replacement is on board, notifying clients and vendors of the new temporary contact, training the replacement, and introducing the replacement to staff, clients and vendors. Your time spent in the transition might be better invested beforehand in actions that might mitigate the reasons for a departure.
In our experience, there are six actions that can reduce the risk of unexpected staff departures:
Provide an Amazing Onboarding Experience.
Reinforce a Culture of Caring
Recognize Achievements
Be Transparent
Be Approachable
Acknowledge the Reality of Job Changes
For recommendations on how to implement each of these actions, click here.
Employees will continue to change jobs despite their company's best efforts a staff retention: families relocate, opportunities for advancement await openings to occur, a different work experience is sought. The key is to retain those employees who really want to stay by addressing misunderstandings and unintended consequences that unexpectedly prompts them to consider leaving. And if they do leave, be sure they have a great offboarding experience, too. Don't burn any bridges: they may be interested in returning someday and may also be sending their colleagues your way based on how well they were treated.
DIVIDENDS OF A GREAT ONBOARDING EXPERIENCE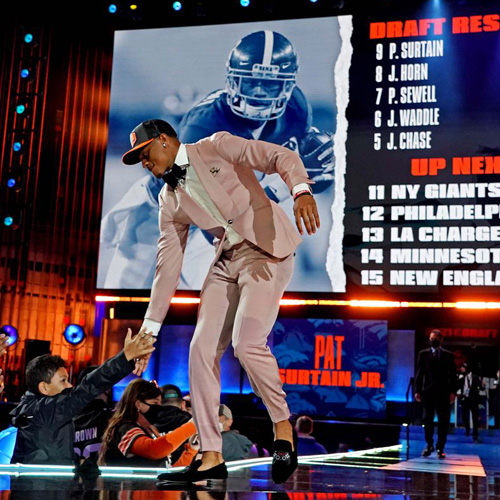 Your applicant (of course placed through Abel Personnel) has accepted your offer. You are both pleased and relieved. Your applicant hopefully is as ecstatic as those football players when their names are announced at the NFL Draft on TV. After all that effort, you want to make sure that your new hire first shows up on the start date, has a smooth acclimation to your company and stays ecstatic, at least until the inevitable first time an expectation of your newest employee is not met (perhaps signaling the end of the honeymoon period).
We recommend three sets of actions that can render dividends beyond the first weeks of the employment period:
Secure the Deal
In hot labor markets, there is sometimes as little as a 50% probability that a person who accepts the job appears on the scheduled start date. Remember, this person may have posted resumes and had job interviews with numerous potential employers, some of whom may finally present an offer after yours was accepted. Your new employee already gave notice at their current firm, so switching new employers might seem a no-risk financial plus. How to counter this? Start with integrating the new hire into your culture within 48 hours of acceptance:
A personal note from their immediate supervisor, and perhaps their new team, welcoming the new hire on board, stating how much they are looking forward to the new hire's contribution and possibly identifying specific tasks that are awaiting the new hire's involvement.
Send a gift card for a celebratory dinner. A small price to "seal the deal."
Provide the new hire with a list of available office supplies, field supplies (if appropriate) and software, all of which will be at the new hire's workstation on the first day.
Ask the new hire's shirt and hat size so there will also be company swag waiting at the workstation.
Provide a robust onboarding time schedule a few days in advance of the start date.
THE GREAT RESIGNATION = A GREAT OPPORTUNITY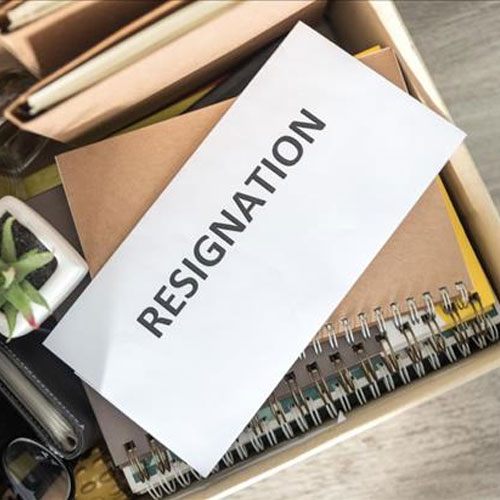 In 2019, Texas A&M's Anthony Klotz foresaw a "Great Resignation," a significant number of US workers voluntarily quitting their jobs. A recent article in Inc. Magazine by Phillip Kane asserts that this prediction has come to pass in 2021, by presenting the following statistics:
In May, June and July of 2021, 11.5 million US workers quit their jobs.
One survey of over 30,000 workers found that 41 percent are considering quitting (54 percent for of Gen-Z).
A Gallop poll found that 48 percent are now actively searching for a new opportunity.
A third survey counted 38 percent are planning to change positions in the next 6 months.
We saw these numbers before, some as high as 70% employed-and-wanting-to-jump, during the Great Recession of 2008-10, but at that time there was pent-up desire to move to advance careers but waiting to leap until the risk of being last-in-first-out dissipated. The reasons for this turnover are different now. While the thought of 38%-48% of your workforce actively looking to leave is a scary proposition for any business or institution, there are opportunities here to make changes that will both retain existing valued staff and attract talented workers as they exit your competitors' shops.
WHAT YOU CAN AND CANNOT ASK ABOUT VACCINATION STATUS
Many of Abel Personnel's clients are expressing considerable confusion and frustration over what they can ask job candidates (as well as their employees) about their COVID-19 vaccination status. Those who are questioned (whether "pro-" and "anti-vax") may respond, "you can't ask that because of HIPAA," or "I can't disclose that because of HIPAA."
HIPAA (Health Insurance Portability and Accountability Act) is a federal privacy law originally enacted in 1996. With its since added Privacy Rule, HIPAA only applies to the transmission of patient information by specific health-related entities, such as insurance providers, health-care clearinghouses, health-care providers and their business associates. For all other types of businesses and institutions, HIPAA does not apply. There are other state and federal confidentiality laws that may require employers and schools to protect privacy. There are also state laws in effect, being considered or under court review that might limit inquiries of vaccination status; consult legal counsel for current status in your area. Also, HIPPA is a about sharing PHI, not about having PHI.
Generally, it is OK to ask about vaccination status. It can affect the health and wellbeing of your company's employees.
Also note that, according to Allen Smith, JD, the Equal Employment Opportunity Commission (EEOC) has clarified that asking employees whether they have received the COVID-19 vaccine is not a disability-related inquiry under the ADA.
If it's okay to ask about vaccination status, should you? Relative to inquiring this of job applicants, we recommend the following:
Determine your company's policies on requiring vaccinations as well as options for those who won't or can't (for religious or medical reasons) be vaccinated, or won't disclose their vaccination status (treat them as unvaccinated). These policies must be consistent with business necessity, such as the health and safety of the workforce. These requirements may be position-specific, workstation-specific and/or jobsite specific, and should be incorporated in affected job descriptions. Many companies are requiring vaccinations (with exemptions for religious and medical reasons) and requiring the unvaccinated to present regular negative test results.
If a vaccination is required, identify how soon it must be received and how soon after the first (or second) shot the employee can start the vaccinated protocol (e.g., not requiring to be masked ) if you have different procedures for vaccinated employees. Usually, 2 weeks to have the first shot is ample notification and 2 weeks after the first shot to be considered "vaccinated." New hires may be told they cannot report to work until they meet the vaccination requirements. Identify the repercussions for "not getting around to" receiving the second shot.
You may want to list vaccination requirements as a condition of employment in job postings, and accommodations considered for those who cannot be vaccinated for medical or religious reasons. Note that you should not have different vaccination requirements for new hires than for current employees. This could lead to questions of job hiring discrimination.
If you have a multiple interview process, you may want to postpone the question until a second interview. Otherwise, this can be covered later along with background and reference checking if there is mutual interest in pursuing an employment discussion.
Do not ask if an applicant has ever contracted COVID-19; that may be an ADA violation (long COVID). You can ask them if they are experiencing COVID-19 symptoms, employing the same daily screening protocol used with current employees.
When you do ask about the vaccination status of a potential hire (and of current employees), you should have company-approved answers to the following questions: Why do you need to know? Will it affect my being hired (or raises and promotions) if I decline to answer? What will happen if I refuse to be vaccinated? How do vaccination (and related) requirements pertain to the job?
Do not probe why a person has NOT been vaccinated during the hiring process. Such questions may violate ADA or lead to claims of discrimination in hiring unrelated to vaccination status. If the reason for not being vaccinated needs to be known, this can be asked after the person is hired.
For claims of vaccination, ask for either proof of vaccination or written certification by the potential hire (or employee) that they are vaccinated that includes their understanding that if they are being untruthful, they are subject to disciplinary action including employment termination.
Records of vaccination status should be treated as confidential medical information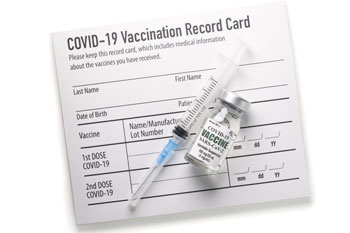 These recommendations are based on our review of expert guidelines, best practices and experience. Of course, these approaches are subject to change as our understanding increases of COVID-19 and its variants. The referenced legal ramifications also suggest ongoing involvement of legal counsel.
Will job seekers return in droves soon?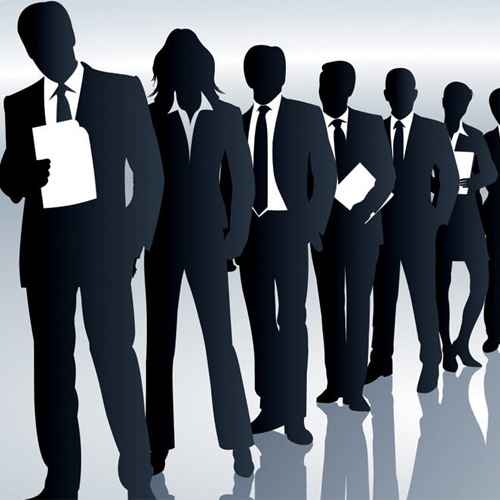 Federal Unemployment payments of an additional $300/week of unemployment compensation are set to expire the week of September 6. Currently there is no expectation that this federally-funded benefit will be extended. There is speculation that this benefit resulted in a significant number of potential job applicants choosing to stay on unemployment as a more financially advantageous choice. While the additional $300/week may be enough to make unemployment payments competitive with a paycheck, saving the cost of commuting, lunches, business attire and, of course, daycare, the argument may have merit.
With the benefit set to expire, will that be enough to "force" those collecting enhanced unemployment insurance back to work? One way to answer that question is to examine the data of the two dozen states that elected to end this benefit prior to September 6, some as early June 12. The results are surprising.
As reported by CNBC on July 22, "Census Bureau data suggests recipients didn't rush to find jobs in the weeks following the first batch of state withdrawals, according to Arindrajit Dube, an economics professor at the University of Massachusetts Amherst." For the states that cut benefits in June, benefits fell by 2.2% translating to a 60% reduction in unemployment rolls. However, the report continues in noting that for those states "the share of adults with a job fell by 1.4 percentage points over the same period, according to Dube. (Employment rose by 0.2 percentage points in states that didn't end the pandemic benefits.)"
The conclusion is that, so far, there does not appear to be a correlation in increase in job seekers with loss of this benefit. There may be other factors that slowed an uptick in applicants, fear of COVID-19 and perhaps an effect from wanting to stay on vacation (or even on staycation), without benefits, through the end of the summer. A few more months of data will provide better insight on the labor force impact of lost unemployment benefits.
Therefore, to what can we attribute the coexistence of a large number of job openings and large labor pool seeking jobs? Juliana Kaplan writing for "Insider" cites a study released by Morgan Stanley in early August, identifying three factors:
School closures are probably playing a role: Referencing a Federal Reserve analysis, Morgan Stanley's economists "found that more people did not participate in the labor force because of caregiving responsibilities during the pandemic." Childcare was specifically identified. There may also be some uncertainty among unemployed parents of school-age children about whether schools will be re-opening in person or virtually, with or without mandatory masking, and how each of those conditions might change, that may be impacting a segment of the workforce from committing yet to return to fulltime employment.

A mismatch between the industries hiring and the workers seeking jobs: The article focuses on "the uneven recovery among different industries, with job openings in some industries outpacing the number of workers who were initially laid off. That's true of manufacturing and professional services." This mismatch of needed and available skills and qualifications extends to a mismatch of opportunities and expectations. Expectations range from hourly wages (too low to garner interest by those who meet the qualifications) to job flexibility (hours and ability to work remote).
People moved during the pandemic — but many jobs didn't: The "substantial population outflows" from urban areas left jobs unfilled in those cities, but not finding comparable jobs in the rural and fringe urban areas to which many moved. This imbalance will continue until the job opportunities move out of the cities, or there is a full return to the city jobs either as resumption of residence or acceptance of a (once presumed safe again) longer public transit commute. Morgan Stanley noted that a similar dislocation occurred after the 2008 financial crisis.
If waiting out the federal unemployment benefit expiration will not be the cure-all for the labor shortage, the Morgen Stanley analysis offers clues on how to proactively attract applicants to suddenly hard-to-fill positions:
Support efforts to increase available childcare. This may range from offering subsidized places at local childcare facilities for company employees, to taking an active roll in assuring the schools meet or exceed safely recommendations amid the pandemic uncertainty.
Add flexibility to job conditions, including hours and worksites.
Review local wage conditions to assure compensation offered conforms to the market.
Consider relocating jobs to where the skills are (and less costly office space rentals), or adapt conditions to allow more positions to be remote.
Your Abel Personnel recruiter can assist you with many of these adaptations to the labor market.
Can It Be: The Vaccinated-only Workplace?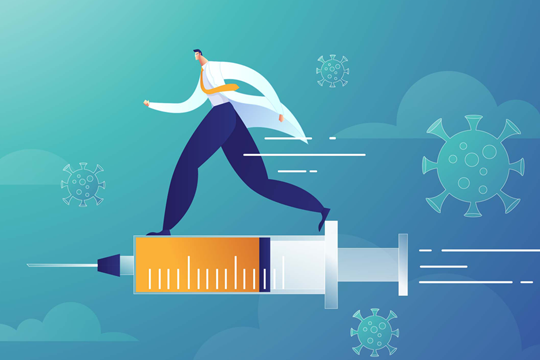 Recently private and public employers announced they are requiring that all onsite employees be vaccinated. Well-known companies such as Disney, Walmart, Google, Facebook and Tyson Foods have mandated that all or some of their employees adhere to this requirement (the largest exceptions being retail locations or conditions of union agreements). In the public sphere, certain federal agencies are issuing vaccination requirements. A recent US Supreme Court pronouncement upheld the right of the University of Indiana to insist that all students, faculty and staff on campus be vaccinated. Most of these requirements do have religious and medical exceptions.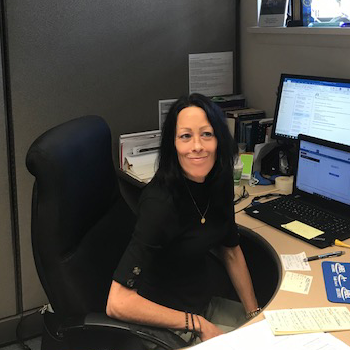 Abel Personnel is pleased to announce the expansion of our recruiting services with the addition of Melissa Davis, an experienced IT Recruiter. Melissa has over 20 years of experience, including 15 years in management and 5 years in placement in the IT field. This background benefits our clients in two ways:
First, you will be assured of an immediate understanding of your specified IT staffing requirements, whether direct hire or contract. Melissa is expert at sourcing and evaluating IT candidates, maintaining relationships with talent and vetting the right people for your positions. She is motived to quickly source and present the right people for you.
Second, Melissa's tenure in management grounds her in the roles of hiring supervisor, personnel engagement and employee retention. She has been where many of our clients are today, tasked with bringing on board talent and expertise in a tight labor market. Melissa is able to look beyond the skills and experience you seek, to assess how a candidate can contribute to your team.
Most importantly, Melissa brings a level of passion and professionalism to her position at Abel Personnel, as your trusted partner in sourcing, retention and building a staffing relationship.

It's hard to believe it is August, and schools will be opening in a matter of weeks (if not days). With children returning to classrooms, the COVID virus and its Delta variant have new opportunities to spread. Each of us can help slow the spread of COVID and the hospitalizations and deaths it brings.
If finally obtaining the vaccine was not on your summer to-do list, I urge you to do so now for the sake of those schoolchildren. We are about to thrust a generation into closed rooms, with or without masks, greatly increasing the possibility that they will come in contact and become sick from COVID-19.
Check out the complete article for more details.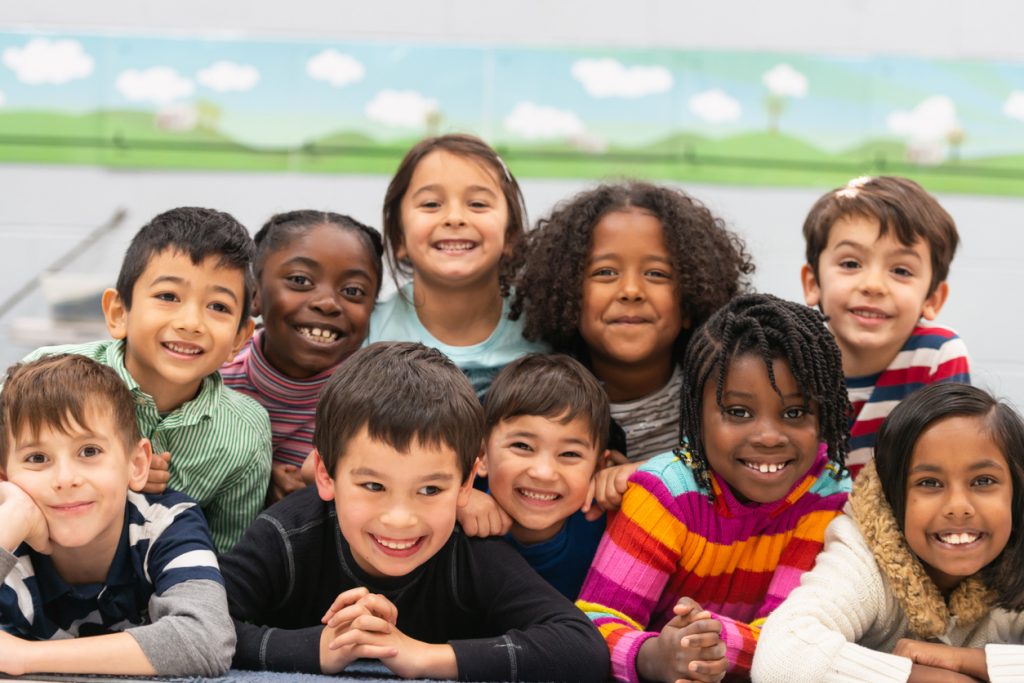 Sad Weeks At Abel Personnel
"The past weeks have been difficult ones for Abel Personnel. We have experienced two significant losses. On December 28, my father and our company founder, Franklin Abel passed away and only two weeks later on January 14, Cynthia Stoltzfus, Executive Recruiter, passed away."
Frank Abel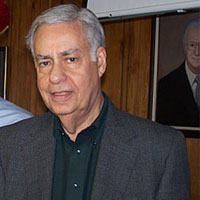 My father, Frank Abel, started our company in 1969. He and my mother set the standards for our company – the sense of fairness, the sense of treating all the way we would want to be treated, and setting the business ethics and values.
I learned much about the business from him, and he learned about technology from me. My father pushed me out of my comfort zone in marketing, but mostly he taught me how to treat employees, how to make sure the smallest suppliers get paid the fastest, how small things can make an enormous difference in the lives of others, and how to be forthright in business relationships, and do what is best for all parties in the long run.
My father had a true interest and concern for people. Whether they were employees where he delivered paychecks or a person sitting next to him in a waiting area, he would start a conversation with a complete stranger. He asked questions about their lives and they immediately sensed his genuine interest and warmth. Many days in the office, I would marvel at seeing my dad, and thinking how fortunate it was, that I could work with him every day.
He had retired, but continued to serve on our Board of Directors. He always provided sage advice, and was a warm, caring presence for staff when he visited the office. We had been planning a celebration of our 50th anniversary and are deeply saddened that he will not be there to join us. My dad and our family were very lucky in the quality of his life for 92 years.
Cynthia Stoltzfus
Cynthia Stoltzfus, started as my friend. I met her many years ago when she was in the banking industry, and always thought she would be excellent in our business. Eventually, she was offered an opportunity with a Lancaster based Recruiting firm, and found she was a natural recruiter. She had a talent for it, and loved the work. It was an expression of her personality to help companies and people find each other. She returned to banking for a bit, and then our company had the opportunity to have her on our team.
She was very talented and capable as an Executive Recruiter. She enjoyed her work and cared deeply about her candidates and clients. She was a born recruiter and knew how to search and identify highly capable candidates, how to prepare them for presentations and interviews. With her business clients, she was thorough, responsive and caring. Cynthia displayed her high level of dedication and integrity in all her work. We had hoped Cynthia could recover and return from her leave. Shock and heartbreak are the words which describe the impact of her passing on our team.
These losses cut deeply, but the depth of our sadness is a measure of the richness of the relationship with those we have lost. We are truly grateful for the presence in our lives.

Thousands more joined the work force in April, says state
Written by Ben Allen, WITF General Assignment Reporter | Jun 8, 2015 3:50 AM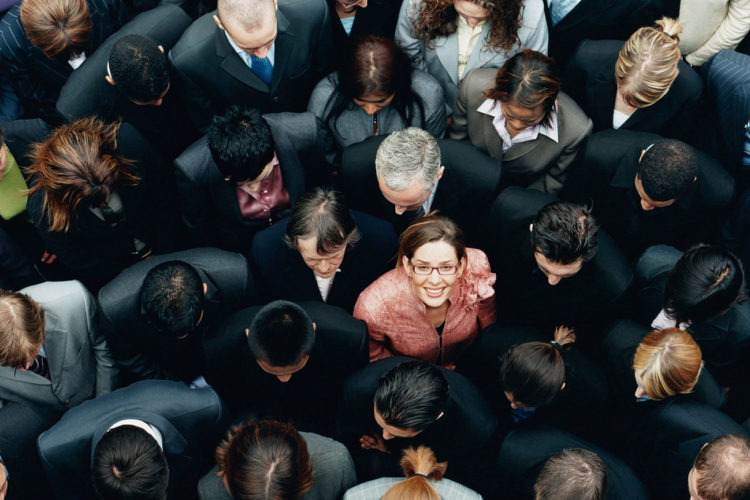 (Harrisburg) — In all but one area of the midstate, more people either started working or looking for work in April, according to the latest state estimates. But the trend for the unemployment rate across the region was not as consistent.
From the Harrisburg – Carlisle area to the small labor market of Juniata to the micropolitan area of Selinsgrove and areas in-between, the state estimates more people joined the labor force in April.
The highest growth came in the largest areas – 2,700 in Harrisburg – Carlisle, and 3,100 in Lancaster.
Abel Personnel to Offer Employee Health Insurance Plans starting in 2015!
Starting at the beginning of 2015, Abel Personnel will offer insurance plans to temporary employees. We hope this will prove helpful to you as our employee.  We REQUIRE every employee to complete the enrollment forms whether you choose to accept or decline the plans.   See deadlines and our first dates for informational meetings below,
MEC Plan- Minimum Essential Coverage Plan:
Prevention and wellness services.
Meets your requirement under the ACA- Affordable Care Act (avoids tax penalty).
Coverage includes: immunizations, flu shots, HPV shots, well visits, mammograms, contraception, and more.
Fixed Indemnity/Limited Medical:
Covers medical care for illness: inpatient, outpatient, prescription.
Does not help you comply with the ACA (does not avoid tax penalty).
It is not comprehensive coverage.
You may terminate this plan at any time.
You can get coverage from the Federal Health Exchange while on this plan.
Abel will also be offering dental and vision coverage plan options.
DEADLINES:
December 5th, 2014 for MEC January 1st coverage.
December 31st, 2014 for MEC February 1st coverage.
**Deductions will be made in the month prior to the start of MEC services.
IMPORTANT- If you already have health coverage and are not interested in signing up, you will still need to complete a form stating that you are declining coverage. 
If you have any questions, please call 717.561.2222 or email rsvp@abelpersonnel.com.
Abel Personnel sponsors William Close & The Earth Harp Collective concert!
Written by Ben Allen, WITF General Assignment Reporter | Jun 8, 2015 3:50 AM
Please join us for in March for this amazing concert.
Sunday March 15, 2015 * The Forum Auditorium * 3:15 pm
Tickets available www.earthharpharrisburg.com. Enter promo code Abel for a $5 discount.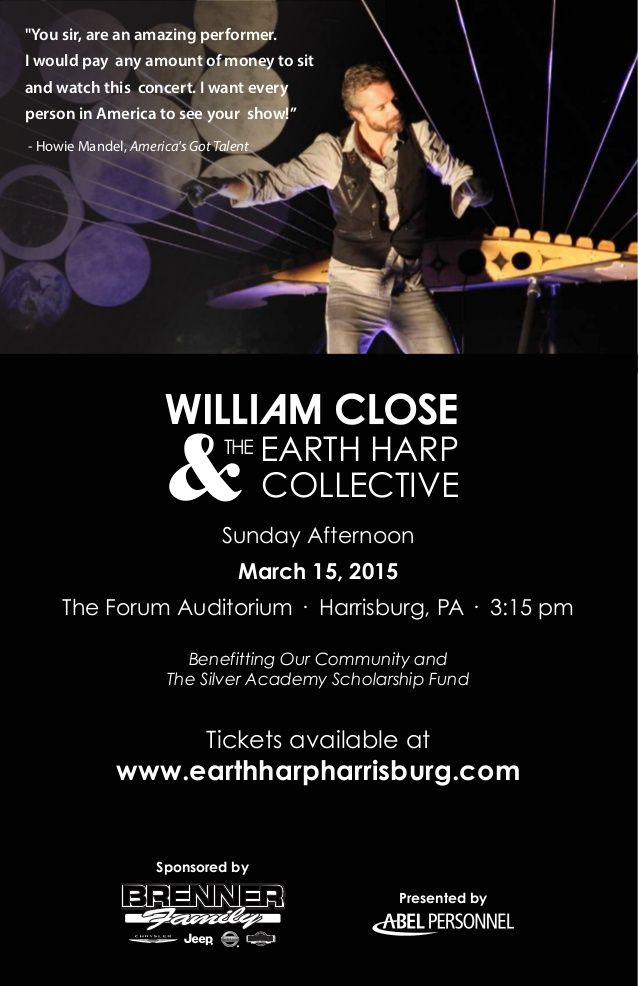 Abel Personnel celebrates 45 years!
A message from Debby Abel.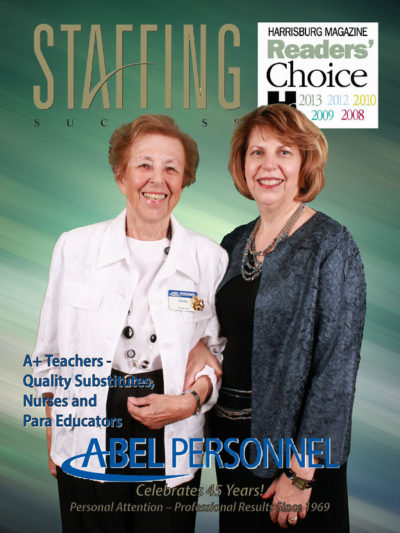 Mother and daughter – 1st and 2nd generation of Abel Personnel at our 45 year celebration.
In 1990, I joined the firm and it was certainly a time of growth and change for Abel Personnel. We brought computers, applicant tracking, and business software to the firm. Along with email and cell phones.
Our firm has changed over time, but the core values established in the firm by my parents still guide us today. Establish strong working relationships with clients and candidates, listen and really hear what they are looking for, look for untapped potential in candidates who have a strong work ethic, be honest and realistic.
All our staff, past and present, are highly professional, dedicated staff who apply solid judgment as they work each day. They are committed to finding solid employees who will succeed long term for our clients. We have never considered filling a round hole with a square peg. We kiss a lot of frogs so that our customers don't have to meet them. The work is interesting, fun, and challenging and sometimes frustrating.
Our team is committed to personal service, and I'm so proud of their good efforts. I've been very fortunate to work with an exceptionally talented group of professionals.
We have partners who we value; our attorneys, accountants, payroll/IT services, and unemployment consultants. Many of these relationships go back to 1979 – ADP and 1982 – Heiss Gibbons, and Len and Charles Berman who supplied our initial office furniture including a desk with a five year lifespan that we still have today.
We also have been fortunate to work with very special people at top employers in Central PA. We have many loyal customers who work with us year after year, and we are so grateful to work with each of you.
We feel good about sending employees to your workplace, where they are well treated. Thank you for continued support. We hope our relationships continue for many years to come.
Finally, I am grateful for my family. I couldn't do what I have done without my wonderful husband Josh. Josh is a strong support and an excellent advisor. Our children and grandson are a great source of joy and pride. Finally, I am so grateful to my parents who had the foresight to start this business 45 years ago. They created a wonderful company based upon solid values, a place where employees could feel good about working and a place that served candidates and customers with solid judgment, personal service, with respect and consideration.
Debby and husband Josh at the 45th anniversary celebration.
"Thank you all for being a part of our 45 years of success!"
- Debby Abel
WBE National Certification
WBENC's national standard of certification implemented by the Women's Business Enterprise Council of PA-DE-NJ is a meticulous process, including an in-depth review of the business and site inspection. The certification process is designed to confirm the business is at least 51% owned, operated, and controlled by a woman or women.
By including women-owned businesses among their vendors, corporations and government agencies demonstrate their commitment to fostering diversity and the continued development of their supplier/vendor diversity programs.
About WBENC The Women's Business Enterprise National Council is the nations' largest third party certifier of businesses owned and operated by women in the United States. WBENC is a resource for the more than 700 U.S. companies and government agencies that rely on WBENC's certification as an integral part of their supplier diversity programs.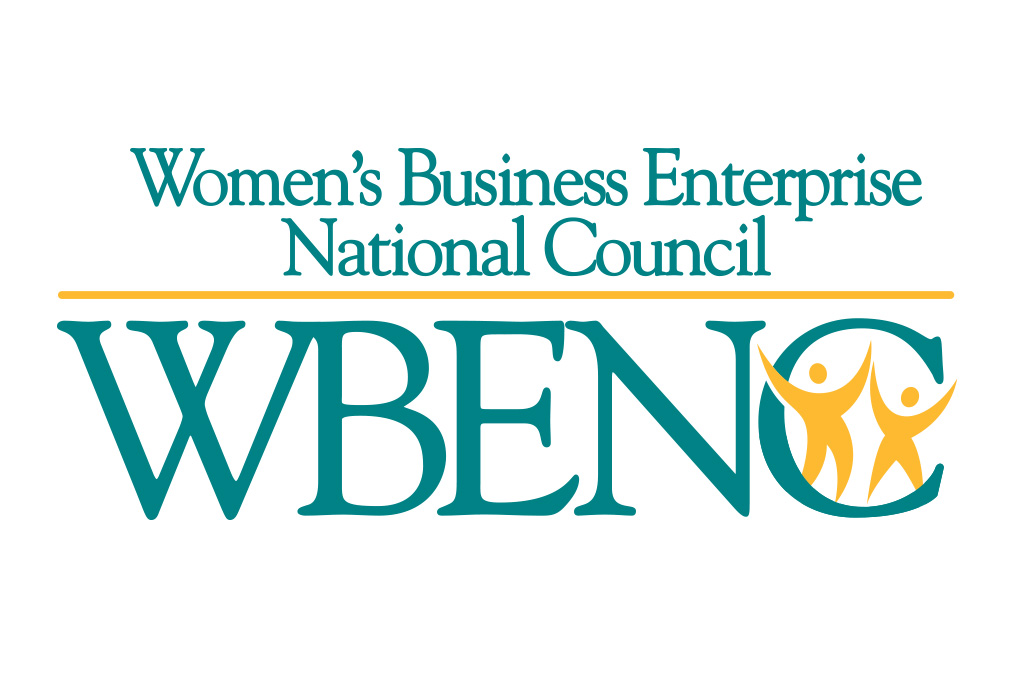 Governor Ed Rendell Recognizes Abel Personnel for Hiring Achievements
HERSHEY, Pa., May 20, 2010 /PRNewswire-USNewswire/ — Nine employers and training providers received the Governor's Achievement Award for outstanding hiring and workforce development success. Rendell administration officials and representatives of state workforce development agencies personally recognized them for their accomplishments.
The awards were presented today at the 26th annual Pennsylvania Partners Employment, Training & Education Conference, held at the Hershey Lodge & Convention Center. The awards are jointly sponsored by state workforce development agencies – the departments of Labor & Industry, Aging, Education and Public Welfare – and Pennsylvania Partners to recognize exceptional employers and training providers who promote outstanding hiring practices and workforce development practices.
"Nearly seven out of 10 workers age 45 to 74 say they plan to work in some capacity in retirement," said Secretary of Aging John Michael Hall. "Many like their work and enjoy being productive and useful. It may be a stereotype – but I believe it's true – that many older workers bring discipline and a sense of pride that is key to success on the job."
The awards also salute individuals and former cash assistance recipients for overcoming personal barriers to achieve professional success.
"Employers need a workforce with the skill and training necessary to excel in the knowledge-based workplace," said Department of Labor & Industry acting Deputy Secretary for Workforce Development Robert Garraty. "The employers we honor today exemplify the kind of outstanding partnership that's possible among businesses, the PA CareerLink® network and the states local workforce investment boards."
"Employers are coming to understand the enormous contribution individuals with disabilities can make in the workplace," said Department of Labor & Industry Office of Vocational Rehabilitation Director William Gannon. "By working closely with employers, tailoring assistive technologies to meet individuals' and employers' needs, we're able to help everyone involved be more productive, successful and independent."
"Pennsylvania Career and Technical Centers provide real life training that helps students obtain satisfying job placement after high school," acting Education Secretary Thomas E. Gluck said. "The working relationship between Career and Technical Centers and the surrounding communities ensures that the training meets the workforce demands of the region – this type of partnership should be applauded."
"The employers we are honoring today have shown a commitment to helping Pennsylvanians achieve jobs skills and the self-sufficiency that those skills foster," said Department of Public Welfare Secretary Harriet Dichter. "Through their efforts, they are helping us build Pennsylvania's businesses, communities and families."
Pennsylvania Partners, an association of workforce development professionals in each of the commonwealth's 22 workforce investment areas, sponsors this annual event that attracts more than 1,200 private and public job-training experts from across Pennsylvania.
For more information about individual winners, visit www.paworkforce.state.pa.us.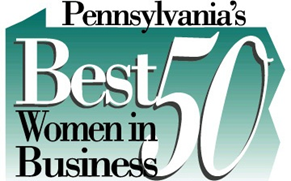 We are very proud of our company president, Deborah Abel, who was chosen as one of Pennsylvania's Best 50 Women in Business for 2009. The award is a program of the Pennsylvania Department of Community and Economic Development and honors women who share a commitment to business growth, professional excellence, and to their community.
Debby joined the family business in 1990 as the Marketing Manager. Within ten years she became President of the agency.  Her goals as the company leader are to maintain high quality standards of excellence and integrity.
Abel Personnel is committed to and practices the policies set forth in the Equal Employment Opportunity Act.