Sad Weeks At Abel Personnel
"The past weeks have been difficult ones for Abel Personnel. We have experienced two significant losses. On December 28, my father and our company founder, Franklin Abel passed away and only two weeks later on January 14, Cynthia Stoltzfus, Executive Recruiter, passed away."
Frank Abel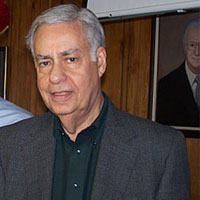 My father, Frank Abel, started our company in 1969. He and my mother set the standards for our company – the sense of fairness, the sense of treating all the way we would want to be treated, and setting the business ethics and values.
I learned much about the business from him, and he learned about technology from me. My father pushed me out of my comfort zone in marketing, but mostly he taught me how to treat employees, how to make sure the smallest suppliers get paid the fastest, how small things can make an enormous difference in the lives of others, and how to be forthright in business relationships, and do what is best for all parties in the long run.
My father had a true interest and concern for people. Whether they were employees where he delivered paychecks or a person sitting next to him in a waiting area, he would start a conversation with a complete stranger. He asked questions about their lives and they immediately sensed his genuine interest and warmth. Many days in the office, I would marvel at seeing my dad, and thinking how fortunate it was, that I could work with him every day.
He had retired, but continued to serve on our Board of Directors. He always provided sage advice, and was a warm, caring presence for staff when he visited the office. We had been planning a celebration of our 50th anniversary and are deeply saddened that he will not be there to join us. My dad and our family were very lucky in the quality of his life for 92 years.
Cynthia Stoltzfus
Cynthia Stoltzfus, started as my friend. I met her many years ago when she was in the banking industry, and always thought she would be excellent in our business. Eventually, she was offered an opportunity with a Lancaster based Recruiting firm, and found she was a natural recruiter. She had a talent for it, and loved the work. It was an expression of her personality to help companies and people find each other. She returned to banking for a bit, and then our company had the opportunity to have her on our team.
She was very talented and capable as an Executive Recruiter. She enjoyed her work and cared deeply about her candidates and clients. She was a born recruiter and knew how to search and identify highly capable candidates, how to prepare them for presentations and interviews. With her business clients, she was thorough, responsive and caring. Cynthia displayed her high level of dedication and integrity in all her work. We had hoped Cynthia could recover and return from her leave. Shock and heartbreak are the words which describe the impact of her passing on our team.
These losses cut deeply, but the depth of our sadness is a measure of the richness of the relationship with those we have lost. We are truly grateful for the presence in our lives.

Thousands more joined the work force in April, says state
Written by Ben Allen, WITF General Assignment Reporter | Jun 8, 2015 3:50 AM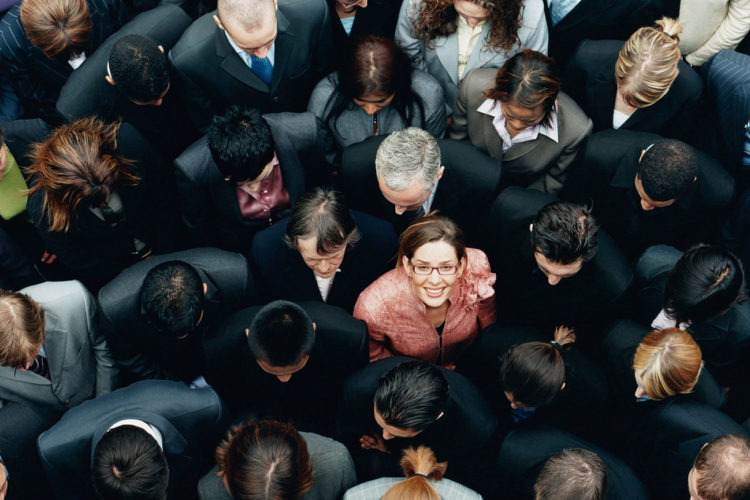 (Harrisburg) — In all but one area of the midstate, more people either started working or looking for work in April, according to the latest state estimates. But the trend for the unemployment rate across the region was not as consistent.
From the Harrisburg – Carlisle area to the small labor market of Juniata to the micropolitan area of Selinsgrove and areas in-between, the state estimates more people joined the labor force in April.
The highest growth came in the largest areas – 2,700 in Harrisburg – Carlisle, and 3,100 in Lancaster.
Abel Personnel to Offer Employee Health Insurance Plans starting in 2015!
Starting at the beginning of 2015, Abel Personnel will offer insurance plans to temporary employees. We hope this will prove helpful to you as our employee.  We REQUIRE every employee to complete the enrollment forms whether you choose to accept or decline the plans.   See deadlines and our first dates for informational meetings below,
MEC Plan- Minimum Essential Coverage Plan:
Prevention and wellness services.
Meets your requirement under the ACA- Affordable Care Act (avoids tax penalty).
Coverage includes: immunizations, flu shots, HPV shots, well visits, mammograms, contraception, and more.
Fixed Indemnity/Limited Medical:
Covers medical care for illness: inpatient, outpatient, prescription.
Does not help you comply with the ACA (does not avoid tax penalty).
It is not comprehensive coverage.
You may terminate this plan at any time.
You can get coverage from the Federal Health Exchange while on this plan.
Abel will also be offering dental and vision coverage plan options.
DEADLINES:
December 5th, 2014 for MEC January 1st coverage.
December 31st, 2014 for MEC February 1st coverage.
**Deductions will be made in the month prior to the start of MEC services.
IMPORTANT- If you already have health coverage and are not interested in signing up, you will still need to complete a form stating that you are declining coverage. 
If you have any questions, please call 717.561.2222 or email rsvp@abelpersonnel.com.
Abel Personnel sponsors William Close & The Earth Harp Collective concert!
Written by Ben Allen, WITF General Assignment Reporter | Jun 8, 2015 3:50 AM
Please join us for in March for this amazing concert.
Sunday March 15, 2015 * The Forum Auditorium * 3:15 pm
Tickets available www.earthharpharrisburg.com. Enter promo code Abel for a $5 discount.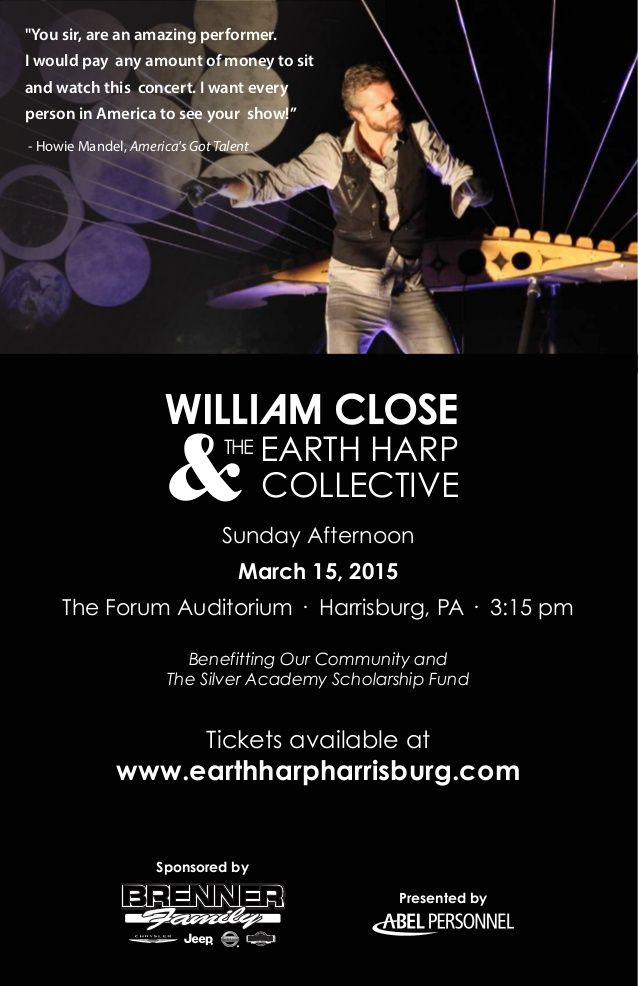 Abel Personnel celebrates 45 years!
A message from Debby Abel.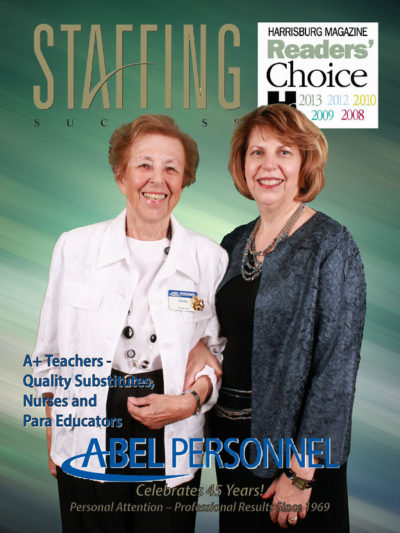 Mother and daughter – 1st and 2nd generation of Abel Personnel at our 45 year celebration.
In 1990, I joined the firm and it was certainly a time of growth and change for Abel Personnel. We brought computers, applicant tracking, and business software to the firm. Along with email and cell phones.
Our firm has changed over time, but the core values established in the firm by my parents still guide us today. Establish strong working relationships with clients and candidates, listen and really hear what they are looking for, look for untapped potential in candidates who have a strong work ethic, be honest and realistic.
All our staff, past and present, are highly professional, dedicated staff who apply solid judgment as they work each day. They are committed to finding solid employees who will succeed long term for our clients. We have never considered filling a round hole with a square peg. We kiss a lot of frogs so that our customers don't have to meet them. The work is interesting, fun, and challenging and sometimes frustrating.
Our team is committed to personal service, and I'm so proud of their good efforts. I've been very fortunate to work with an exceptionally talented group of professionals.
We have partners who we value; our attorneys, accountants, payroll/IT services, and unemployment consultants. Many of these relationships go back to 1979 – ADP and 1982 – Heiss Gibbons, and Len and Charles Berman who supplied our initial office furniture including a desk with a five year lifespan that we still have today.
We also have been fortunate to work with very special people at top employers in Central PA. We have many loyal customers who work with us year after year, and we are so grateful to work with each of you.
We feel good about sending employees to your workplace, where they are well treated. Thank you for continued support. We hope our relationships continue for many years to come.
Finally, I am grateful for my family. I couldn't do what I have done without my wonderful husband Josh. Josh is a strong support and an excellent advisor. Our children and grandson are a great source of joy and pride. Finally, I am so grateful to my parents who had the foresight to start this business 45 years ago. They created a wonderful company based upon solid values, a place where employees could feel good about working and a place that served candidates and customers with solid judgment, personal service, with respect and consideration.
Debby and husband Josh at the 45th anniversary celebration.
"Thank you all for being a part of our 45 years of success!"
- Debby Abel
WBE National Certification
WBENC's national standard of certification implemented by the Women's Business Enterprise Council of PA-DE-NJ is a meticulous process, including an in-depth review of the business and site inspection. The certification process is designed to confirm the business is at least 51% owned, operated, and controlled by a woman or women.
By including women-owned businesses among their vendors, corporations and government agencies demonstrate their commitment to fostering diversity and the continued development of their supplier/vendor diversity programs.
About WBENC The Women's Business Enterprise National Council is the nations' largest third party certifier of businesses owned and operated by women in the United States. WBENC is a resource for the more than 700 U.S. companies and government agencies that rely on WBENC's certification as an integral part of their supplier diversity programs.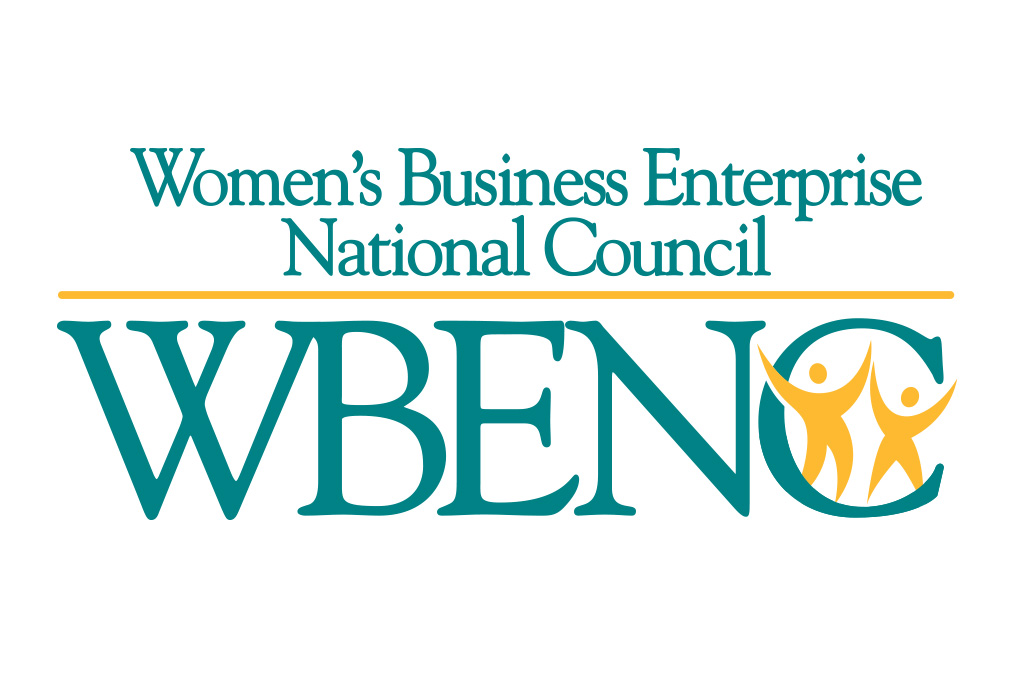 Governor Ed Rendell Recognizes Abel Personnel for Hiring Achievements
HERSHEY, Pa., May 20, 2010 /PRNewswire-USNewswire/ — Nine employers and training providers received the Governor's Achievement Award for outstanding hiring and workforce development success. Rendell administration officials and representatives of state workforce development agencies personally recognized them for their accomplishments.
The awards were presented today at the 26th annual Pennsylvania Partners Employment, Training & Education Conference, held at the Hershey Lodge & Convention Center. The awards are jointly sponsored by state workforce development agencies – the departments of Labor & Industry, Aging, Education and Public Welfare – and Pennsylvania Partners to recognize exceptional employers and training providers who promote outstanding hiring practices and workforce development practices.
"Nearly seven out of 10 workers age 45 to 74 say they plan to work in some capacity in retirement," said Secretary of Aging John Michael Hall. "Many like their work and enjoy being productive and useful. It may be a stereotype – but I believe it's true – that many older workers bring discipline and a sense of pride that is key to success on the job."
The awards also salute individuals and former cash assistance recipients for overcoming personal barriers to achieve professional success.
"Employers need a workforce with the skill and training necessary to excel in the knowledge-based workplace," said Department of Labor & Industry acting Deputy Secretary for Workforce Development Robert Garraty. "The employers we honor today exemplify the kind of outstanding partnership that's possible among businesses, the PA CareerLink® network and the states local workforce investment boards."
"Employers are coming to understand the enormous contribution individuals with disabilities can make in the workplace," said Department of Labor & Industry Office of Vocational Rehabilitation Director William Gannon. "By working closely with employers, tailoring assistive technologies to meet individuals' and employers' needs, we're able to help everyone involved be more productive, successful and independent."
"Pennsylvania Career and Technical Centers provide real life training that helps students obtain satisfying job placement after high school," acting Education Secretary Thomas E. Gluck said. "The working relationship between Career and Technical Centers and the surrounding communities ensures that the training meets the workforce demands of the region – this type of partnership should be applauded."
"The employers we are honoring today have shown a commitment to helping Pennsylvanians achieve jobs skills and the self-sufficiency that those skills foster," said Department of Public Welfare Secretary Harriet Dichter. "Through their efforts, they are helping us build Pennsylvania's businesses, communities and families."
Pennsylvania Partners, an association of workforce development professionals in each of the commonwealth's 22 workforce investment areas, sponsors this annual event that attracts more than 1,200 private and public job-training experts from across Pennsylvania.
For more information about individual winners, visit www.paworkforce.state.pa.us.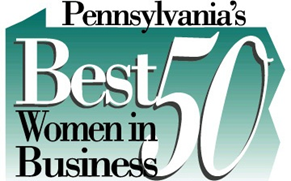 We are very proud of our company president, Deborah Abel, who was chosen as one of Pennsylvania's Best 50 Women in Business for 2009. The award is a program of the Pennsylvania Department of Community and Economic Development and honors women who share a commitment to business growth, professional excellence, and to their community.
Debby joined the family business in 1990 as the Marketing Manager. Within ten years she became President of the agency.  Her goals as the company leader are to maintain high quality standards of excellence and integrity.
Abel Personnel is committed to and practices the policies set forth in the Equal Employment Opportunity Act.